Invited Speakers
---
Abstract: The objective of the study is to review the theoretical and practical methods for determining the reliability of buildings that have been in operation for more than 50-70 years. The necessity to survey the technical state of the operating buildings to monitor the required parameters of their reliability and safety has recently become one of the most important activity areas for research, design and construction organizations because cases of collapse of buildings over the world all have become frequent.
The work is based on analysis of existing approaches, experimental and theoretical studies in the area of reliability of buildings and structures. The results of surveying the partially ruinous 4-storey residential building are considered and analyzed. The technical condition of certain structures is defined as a result of a general analysis of defects and damages determined by the results of the preliminary inspection.
The analysis of the stress-strain state of the collapsed building was performed on the basis of verification calculations by using modern program complex "Lira". The verification calculations have been performed for two conditions of soil base of foundations: the natural condition of soil base and soaked condition of soil base.
The procedure of revealing the causes of building collapse and recommendations of its possible restoration is discussed also.

---
Dr. Thiago Augusto Formentini
Department of Soil and Environment, Swedish University of Agricultural Sciences, Sweden
---
Speech Title:
Immobilizing Arsenic in A Contaminated Anoxic Aquifer Using Zerovalent Iron: Insights from As and Fe K-edge XAS
Abstract: Arsenic (As) is carcinogenic and a widespread groundwater contaminant throughout the world. Zerovalent iron (ZVI) can reduce As contamination via adsorption/co-precipitation with Fe oxides formed during its corrosion. Applying ZVI in the field has often occurred in a trial-and-error manner, i.e. by monitoring contaminant concentrations downstream the groundwater flow followed by additional injections in many cases. The mechanisms and the immobilization capacity towards As of different types of ZVI at complex, realistic, and comparable field conditions are poorly known. We studied an As-contaminated aquifer in Hjältevad, Sweden, with As concentration at ca. 1,400 µg.L-1 in the groundwater and ca. 50 mg.kg-1 in dried sediments. Anoxic conditions throughout the aquifer is consistent with the predominance of As(III) species, which are more harmful and mobile.
Four ZVI sorbents were tested in the laboratory under oxygen-free atmosphere. They have different particle sizes and different coatings: micro and nano ZVI, with and without sulfidic shell. Experiments were conducted in two complementary ways: batch experiments and columns experiments.
All sorbents decreased the As concentration in solution. However, parameters such as pH, redox potential, and the rate at which As was removed suggests that immobilization kinetics and mechanisms may be different. Before ZVI addition, As K-edge XANES shows that As(V) is dominant in the solid phase whereas As(III) dominates the aqueous phase. The sorption of aqueous As(III) onto the newly formed Fe phases takes place via the oxidation of As(III) to As(V), despite the reductive conditions created by the addition of Fe(0), confirmed by the sharp decrease in redox potential. Moreover, Fe K-edge EXAFS indicates that different Fe corrosion products, formed at different rates, coexist depending on particle size and coating.
As a result, the As K-edge XANES fingerprint differs depending on the type of ZVI used, suggesting that different Fe corrosion products lead to different mechanisms of As uptake. Finally, the residual As that remained in solution after ZVI treatment shifted from mostly As(III) in the untreated groundwater to As(V) after ZVI addition.
Our results are important to elucidate the pathways of As sorption by different ZVI materials at realistic conditions in anoxic aquifers. This should provide more reliable predictions on the long-term strength of As immobilization in order to maximize often costly and time-consuming field efforts.
---
Assoc. Prof. Tushar Rajendra Bagul
Civil Engineering Department, D.Y. Patil College of Engineering, India
---
Speech Title:
Real World Emission and Impact of Three Wheeler Electric Auto-Rickshaw in India
Abstract: The driving pattern of three-wheeled auto-rickshaws is governed by commuter's demands on certain fixed roads that offer flexible mobility solutions in a mid-size city. This flexibility creates unique driving patterns, frequent stop-and-go conditions, frequent acceleration, braking, and excessive idling, which affect emission rates. Existing emission testing regulation based on the driving cycle does not represent real-world conditions. In this paper, the real-world driving cycle of three-wheeled auto-rickshaw has been developed to provide realistic CO, HC, and NOX pollutants and see the effect of introducing modal shift of electric auto-rickshaw to reduce emission for India. Two policy scenarios were evaluated 1) with a 5% modal shift to electric auto-rickshaw, and 2) without modal shift. The results indicate that with a 5% shift to electric auto-rickshaw, by 2030, emissions will decrease by 6.30% compared to the baseline scenario. Further, by 2030, the projected CO emission would be 1,696,670 ton/year, and HC and NOX emissions would be 2,067,371 ton/year. Results can be useful for policy interventions towards cleaner fuel and the aggressive adoption for reducing pollution from auto-rickshaw.
---
---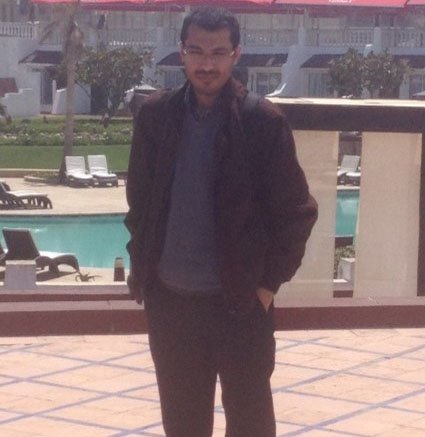 Dr. Soufiane Haddout
Department of Physics, Faculty of Science, Ibn Tofail University, Morocco
---
Speech Title:
Environmental and Ecological Effects Due to Extraction of Renewable Energy from Estuaries
Abstract: Estuaries renewable energy, salinity gradient energy (SGE) as example, can be gained from the controlled mixing of two solutions with different salt concentrations, taking advantage of the chemical potential difference. This energy promises to assist in the effort to reduce carbon emissions worldwide. Two main technology types, Reverse Electro-Dialysis (RED) and Pressure-Retarded Osmosis (PRO), make use of semi-permeable membranes which generate an osmotic potential that can be used to generate electricity using turbines in deltas, estuaries, fjords or hyper-saline lakes. In PRO, semi-permeable membranes placed between the two streams of solutions allow the transport of water from low pressure diluted solution to high-pressure concentrated solution. RED requires two alternating semi-permeable membranes that allow the diffusion of the ions but not the flow of H2O. As we know that the estuaries are among the most biologically productive ecosystems on the planet critical to the life cycles of fish, other aquatic animals and the creatures which feed on them. Recently the wider estuarine community asks if this energy could have significant effects on the fisheries and marine life caused by the diverted flow. In this presentation, we focus on the degree of the impact of estuary energy on environment and ecology.
---
---
---
Prof. Youichi Yasuda
Department of Civil Engineering, College of Science and Technology, Nihon University
---
Speech Title:
Eco-Hydraulics on Roughness Slope with Stacked Boulders Installed in Check Dam
Abstract: Fish passages have been installed in check dams by considering the preservation of aquatic habitats in a gravel river with a steep slope. During flood stages, most of fish passages was destroyed by transported boulders with flood flow, because the fish passage was made of concrete. Also, local scouring behind check dam was formed by the formation of hydraulic jump with a surface roller. Recently, the author has investigated improvement of river environment due to installation of stacked boulders as one of project researches, and the installation of the stacked boulders may help the formation of multi-local flow and migration of aquatic animals. Further, these studies yield that the balance between flood control and preservation of aquatic habitats might be possible by using hydraulic design on the installation of stacked boulders. The roughness slope with stacked boulders was installed to the check dam located in Ohmu River, Yamanashi Prefecture, Japan. After flood stages, the stability of stacked boulders has been confirmed even if a high velocity flow was passing through the roughness bed. Furthermore, there is no riverbed degradation and local scouring of the gravel bed with 1/50 slope behind the roughness slope because of the formation of surface jet flow during floods. In normal stages, multi-aquatic animals can migrate upstream of the roughness slope (in this case, 1.8 slope) with stacked boulders. These results might be supported by experimental investigation on roughness slope with stacked boulders. Detailed information on the roughness slope with stacked boulders has been discussed in the lecture note.
---
Dr. Anoop Kumar Shukla
Assistant Professor, Manipal School of Architecture and Planning, Manipal Academy of Higher Education, Manipal, India
---
Speech Title:
---
List of speakers will be updated soon...